Station 1
Our original station has served the Lefthand Canyon community for over 40 years. It housed the original CDC #5 (Civil Defense Force) group along with the USFS Arapaho-Roosevelt Boulder Ranger District at one time. The station consists of a four bay pole barn and an office trailer, both of which the department has outgrown.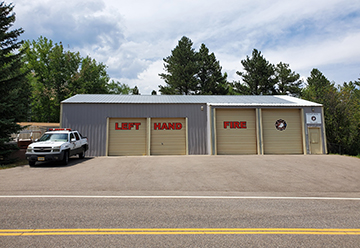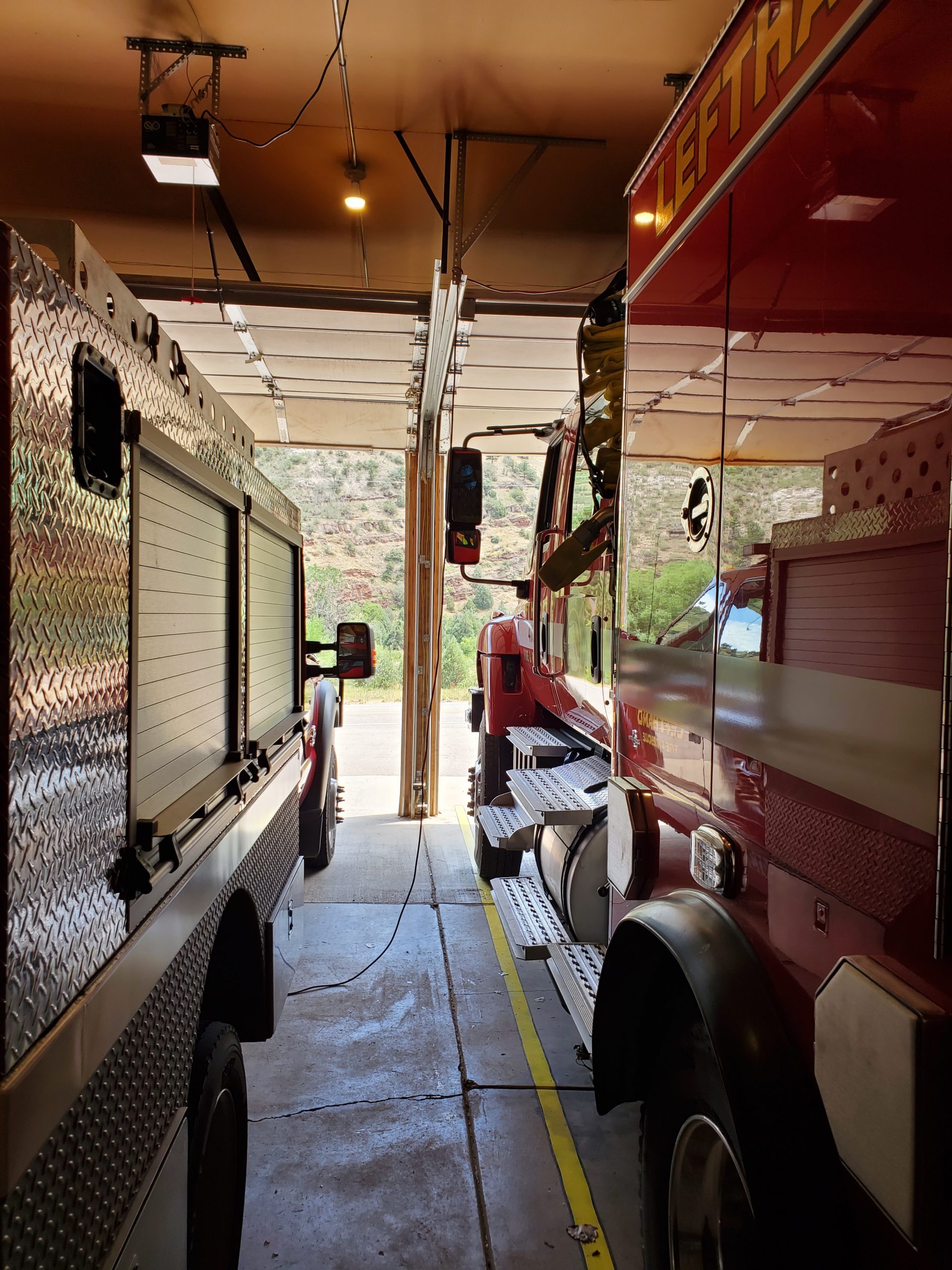 The Problem
Our station was built with 50 year old vehicles in mind. Modern apparatus no longer fit without folding in mirrors and extremely tight clearances (see photo). As our community grows both in population and age finding volunteers to respond to calls has become more challenging. Having a station that allows for day use and overnight staffing will improve response and recruitment immeasurably.
The Solution
In early 2020 Lefthand Fire Protection District obtained property adjacent to our current station at 900 Lefthand Canyon, and finalized plans and permitting for construction of a new facility that will allow for day and night shift coverage, fitness, administrative offices, training and community functions.
How to help
In order to make this massive undertaking successful, we need widespread support from our community. We were successful in securing a $1,000,000 grant from DOLA for the purposes of building a new station; however, we need to continue to find revenue to drive this project. Please consider donating, and sharing and spreading our message and help us reach our goal of securing our new station to serve the community for the next 50 years.