Station 1
If you've ever driven up the Canyon, you've seen our modest, nondescript blue station and a handful of fire trucks on the right side. What you may not know is that this station is more than 50  years old, and is critically deficient in helping us respond to worsening fire seasons. This antiquated facility was simply not built for the size of modern firefighting equipment. Protecting our communities during peak fire seasons, like this last one, which destroyed more than 1,100 square miles —or more than 1% of our entire state, means being able to deploy adequate emergency resources quickly, and we need your help to effectively do so.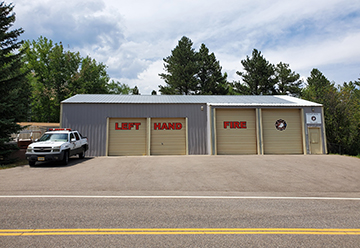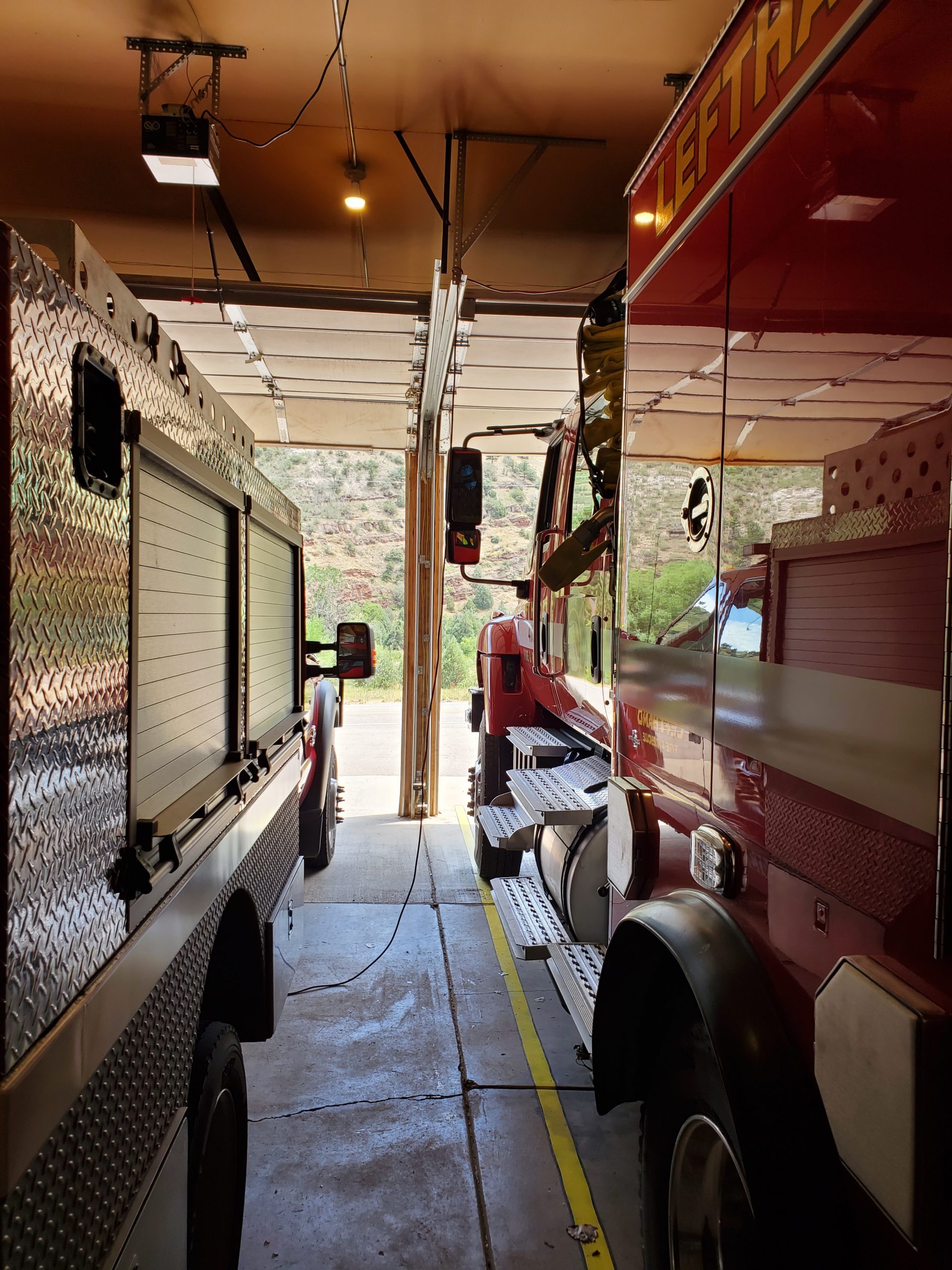 The Problem
As of August 2021 we've broken ground and the foundation is poured. Walls will be going up soon. Your tax-deductible donation will go toward helping finish the project to provide basic accommodations for our volunteers. Because our current station does not have a kitchen or sleeping facilities, our volunteer crews often face the difficult decision of sleeping in their cars or driving to their homes several hours away during the height of fire season. This also means that under emergency conditions, we lose precious time when our team is responding from their homes.
The Solution
We're committed to protecting residents, property and visitors to this district. With your generous support, we can meet the challenges future fire seasons pose with the confidence that the people fighting these fires are well prepared and equipped to do everything they can to protect you and your home. You can donate one of two ways:
How to help
By Check: Donations by check go directly to our Station Construction fund. Please make checks payable to Lefthand Fire Protection District, and mail to: 900 Lefthand Canyon Drive, Boulder, CO 80302.
Online: Click the Donate button below to quickly and securely donate. Your contribution is greatly appreciated.
Please contact John Miller at j-jmiller@comcast.net for more information.